Product Development
·
Stockholm
·
Hybrid Remote
.NET Backend Developer – CS, TnS and Billing Team
Tradera is a purpose-driven company with a belief that consumption has a large impact on our planet. We're determined to use what we control – our business, our voice, our creativity, and our platform to do something about it.
At Tradera we're on a mission to 'Drive the Transition to Sustainable Shopping', by shifting the way people consume and resell preloved goods. Our technical platform is an enabler in this shift. Together, we're building large distributed and scalable systems handling great amounts of data. With more than five million weekly visits and 300 bids per second during peak traffic, the demands on our technical solutions are high.
To continue on our mission, we need more people to join us!

About the team
As a .NET Backend developer you'll develop the product and the technical platform for our thousands of users in the Nordic region. You will be working in a .NET environment in our Customer Service, Trust and Safety and Billing team. Our goals are to make second hand as safe as buying new, efficient customer service and supporting our finance team in billing and accounting.
There are two other developers in the team with whom you will join forces with and take on complex problems and creating simple, scalable solutions.
We're a friendly and skilled group of people who like to challenge existing solutions and ways of working. We are working close to the end user and see the effects of our work immediately.

Example of responsibilities
• Be part of a small team and contribute to achieving its mission
• Work with languages and technologies such C#/.Net Core, Kubernetes, NServiceBus, MS SQL, Elasticsearch, MongoDb, RabbitMq, Google Cloud and more
• Build fraud prevention solutions for the marketplace, make it hard for people with bad intentions while keeping a great experience for the regular user
• Enable self service for customers and reduce the need to contact Customer Service
• Further develop our backoffice systems and make the lives for Customer Service, Trust and Safety as well as other departments easier
• Collaborate with other departments in cross functional projects creating a world class experience on the marketplace

Who are you?
We believe that you're a curious backend developer interested in testing your technical skills and problem solving capabilities. Skills and proficiency in one or more of the technologies we work with on a daily basis would excite us, but we value your willingness to learn even more.
Further, it's important that you're good at communicating both towards other developers as well as towards UX/Design and Product Owners. Experience with working with fraud prevention, billing/accounting or within e-commerce or related industries is a plus. If agile methods are something you have passion for and you value team success over personal success, then you'll love working at Tradera!
At Tradera we offer competitive salaries and benefits like a yearly bonus and a generous pot for competence development. But most of all, you'll get a little extra when you join us! Like a group of passionate and engaged people who really love what we do and with strong belief that people deserve a smooth way to care about the planet!
Come and join us – Don't be square, get circular! 

Team

Role

Backend Developer

Locations

Stockholm

Remote status

Hybrid Remote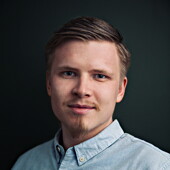 Contact
Niclas Hjelm
Head of Trust and Safety, Compliance & Privacy – Safety
About Tradera
With 6 million weekly visitors, 3 million users and 5 million listings at any given point – Tradera is the largest circular market in Sweden. Every 3 seconds an item changes owners. In a time when newly produced goods are becoming both cheaper and more accessible, Tradera's role is more relevant than ever.

Founded in 1999 and with less than 100 employees, Tradera is a friendly organization offering the best of two worlds: an established but small organization with quick decision loops and the freedom to take your own initiatives - always with the goal of improving the experience for our users.
Product Development
·
Stockholm
·
Hybrid Remote
.NET Backend Developer – CS, TnS and Billing Team
Loading application form
Already working at Tradera?
Let's recruit together and find your next colleague.