Join the future of sustainable shopping
In a time when newly produced goods are becoming both cheaper and more accessible, our role at Tradera is more important than ever. As the largest circular market in Sweden, we have challenged the consumer habits for more than 20 years. To continue our work, we need more smart and curious people to join us!

Don't be square, get circular!
Our values
To us, it's the most important thing we have. We work across departments and mix teams. Why? Because that's what it takes to create the best possible product.

Staying ahead of competition and making sure every employee's personal development is moving forward is key. You can't have one without the other.

We'd be nothing without or customers and it takes one to know one. Which is why we always ask ourselves; why? Why are we doing this? How does this benefit our users?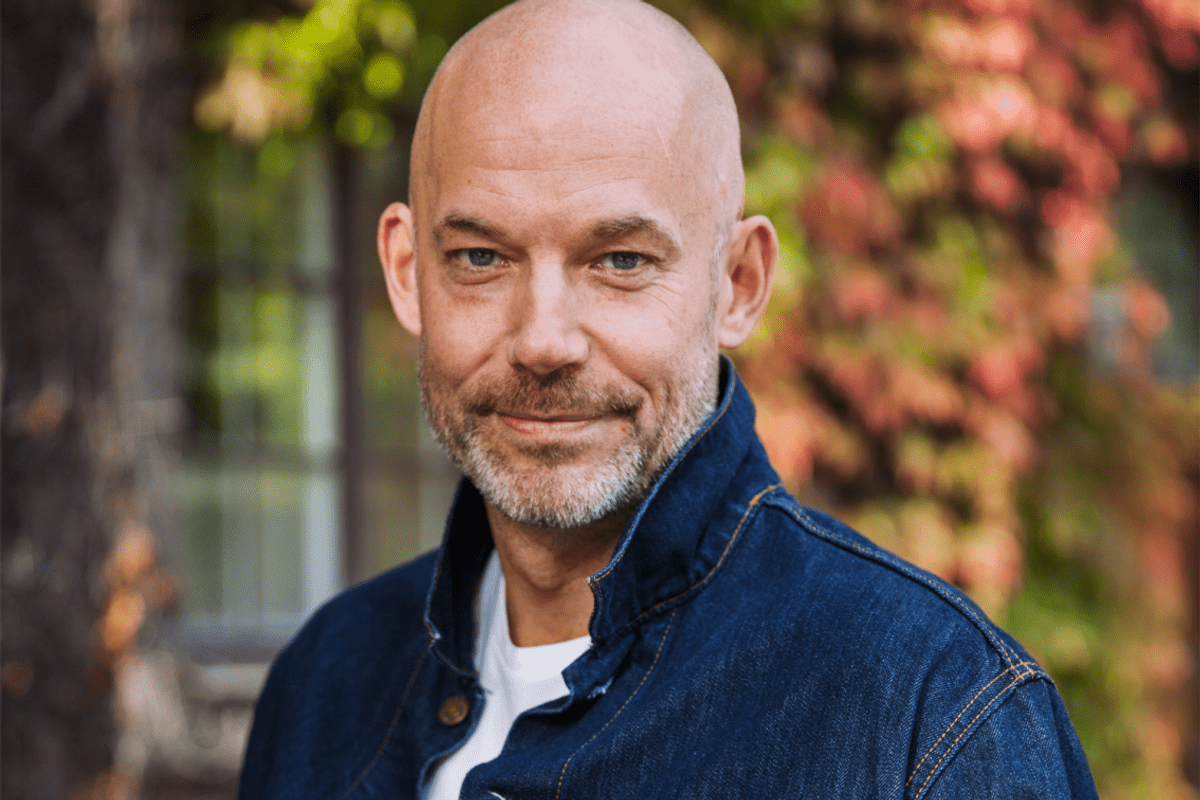 "When you look back at your time at Tradera, because I realize we can't keep our employees forever, I want you to feel that it was a place where you grew the most, you learned the most and where you developed the most, as an individual and in your profession."

Stefan Öberg, CEO, wearing pre-loved clothes
"What's unique with Tradera is the few number of employees serving our large number of users. To me, the size of the company is ideal; small enough for everyone to have personal contacts, but big enough to make real change. Communicating within the company is easy and I appreciate how fast new ideas are implemented. In addition, I like our curiosity and the experimental attitude that goes."

Rebecca Rosén

Business Sales Manager

"I joined Tradera at the age of 19, the day after I graduated from high school. I've always had a huge technical interest and been coding since I was 8. I started working as a Junior iOS Developer and as I became more experienced, I got to take on more responsibility. I've constantly been encouraged to develop my skills and try on new things, that's one of the things I appreciate about working at Tradera!"

Gustaf Rosenblad

Senior iOS Developer & Team Lead Apps

"It's very satisfying and right in time to work for a purpose-driven company like Tradera, which offers the possibility to make a sustainability impact on the planet - in a fun way! We make it fun, by first and foremost making it easy. It's also entertaining to use our services; I love the thrill of winning a bid! I'm proud to say that I work at Tradera."

Sara Brändström

Data Engineer
Our values & benefits
Teamwork

We listen, we welcome differences and we reach our goals together.

Constant learning

We dare, we are curious and we encourage.

Customer focus

We care, we understand their needs and we create value.
About Tradera
With 6 million weekly visitors, 3 million users and 5 million listings at any given point – Tradera is the largest circular market in Sweden. Every 3 seconds an item changes owners. In a time when newly produced goods are becoming both cheaper and more accessible, Tradera's role is more relevant than ever.

Founded in 1999 and with less than 100 employees, Tradera is a friendly organization offering the best of two worlds: an established but small organization with quick decision loops and the freedom to take your own initiatives - always with the goal of improving the experience for our users.
Already working at Tradera?
Let's recruit together and find your next colleague.